App installation Android
The download and installation process has been broken down to an easy, step-by-step manual according to your device. Customers of DR-WALTER GmbH using an Android device, please visit the Google Play Store for your safety app.
Step 1: Google Play Store
Visit the Google Play Store with your mobile device and select the app MY-SAFETY-ASSISTANT by entering keywords like 'my safety assistant' or 'dr. walter'.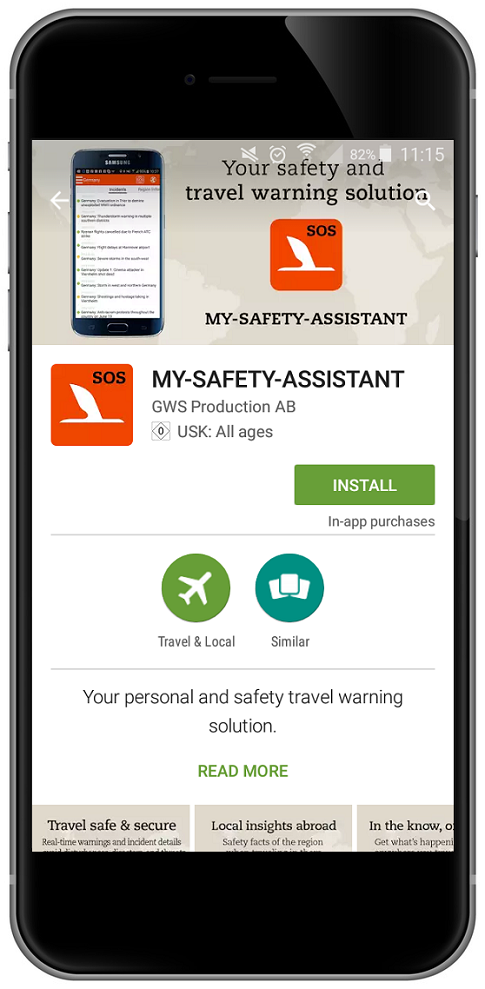 Step 2: Click install
You can start the download process by clicking the green installation button.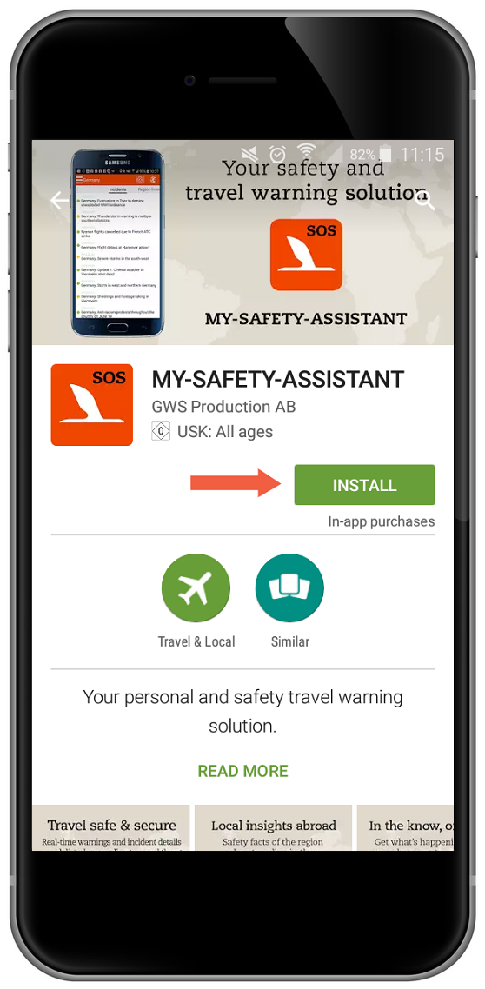 Step 3: Access permission
The safety app MY-SAFETY-ASSISTANT needs access to certain areas of your device in order to function properly. Accept the request by clicking on the green 'accept' button for the next step.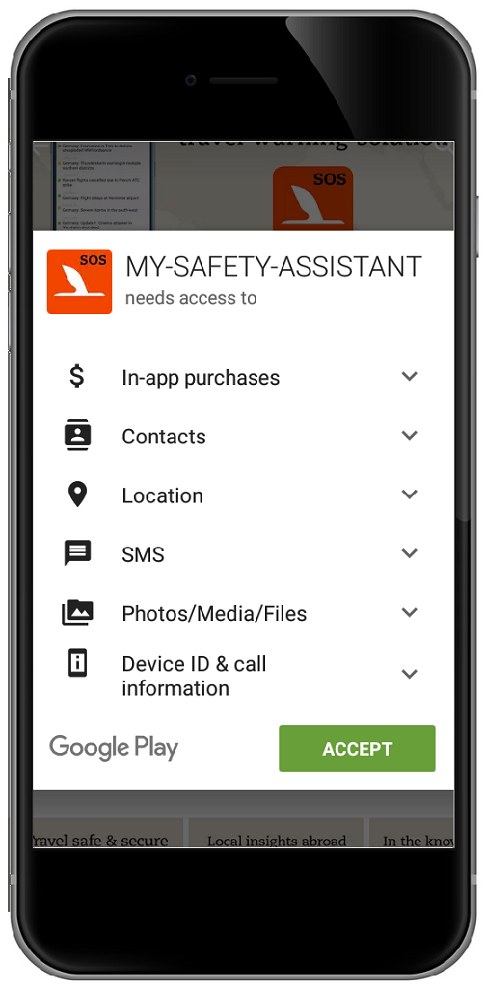 Step 4: Terms of use
By accepting the terms of use, you will be navigated to the next step in the installation process.
Step 5: Download starts
A status bar shows the download progress in % along the way.
Step 6: Enter enter your email address and password
Activate the app by entering your email address, the 12-digit password listed on your insurance confirmation and clicking 'Login'. You don't need to take care of capital letters or dashes. The system recognizes letters in all formats. In case you have not received a password yet, you can generate a password with just a few clicks.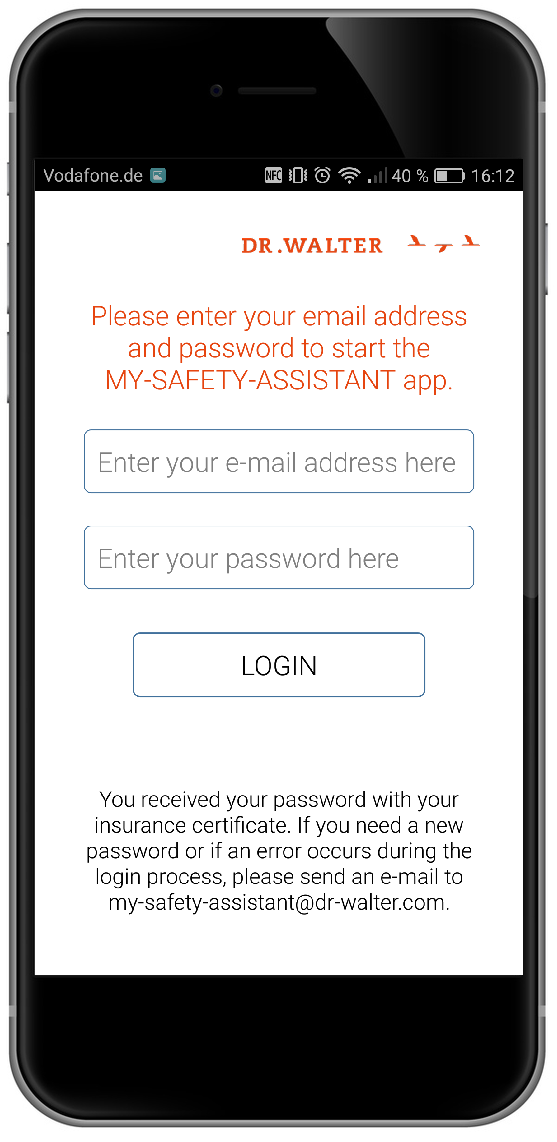 Step 7: Verification Code
After you have pressed 'LOGIN', a confirmation will be sent to the mentioned email address containing a 4-digit verification code. Enter this code and press 'verify'.
Step 8: Verification of your account
After the verification of your email addres and your password, you will be asked to press 'send' in order to activate your account. At this point your mobile number will be registered so that you can be tracked in case of an emergency.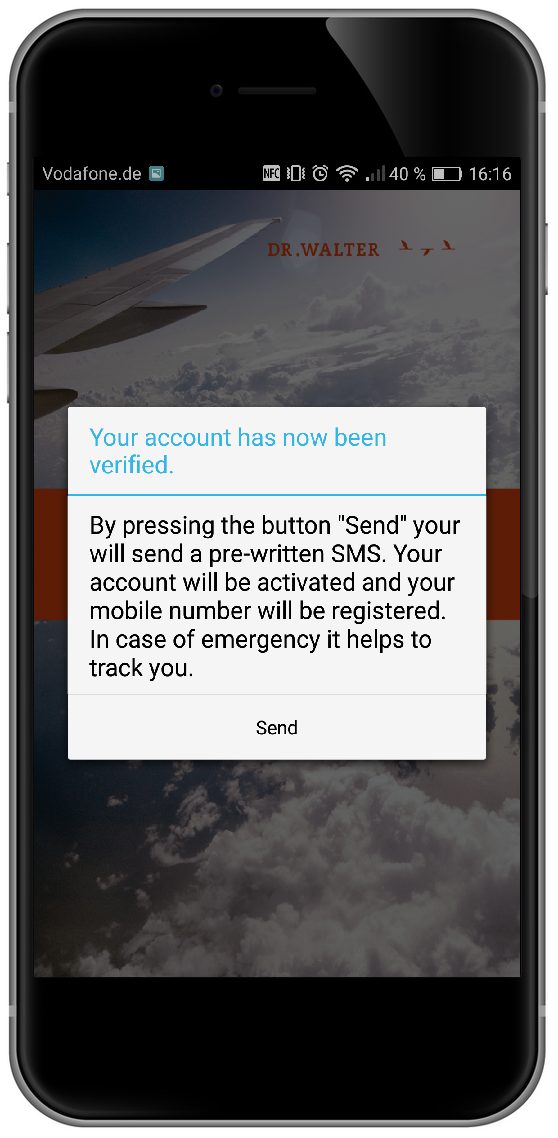 Step 9: Welcome to MY-SAFETY-ASSISTANT
One more click on 'ok' and MY-SAFETY-ASSISTANT is completely installed.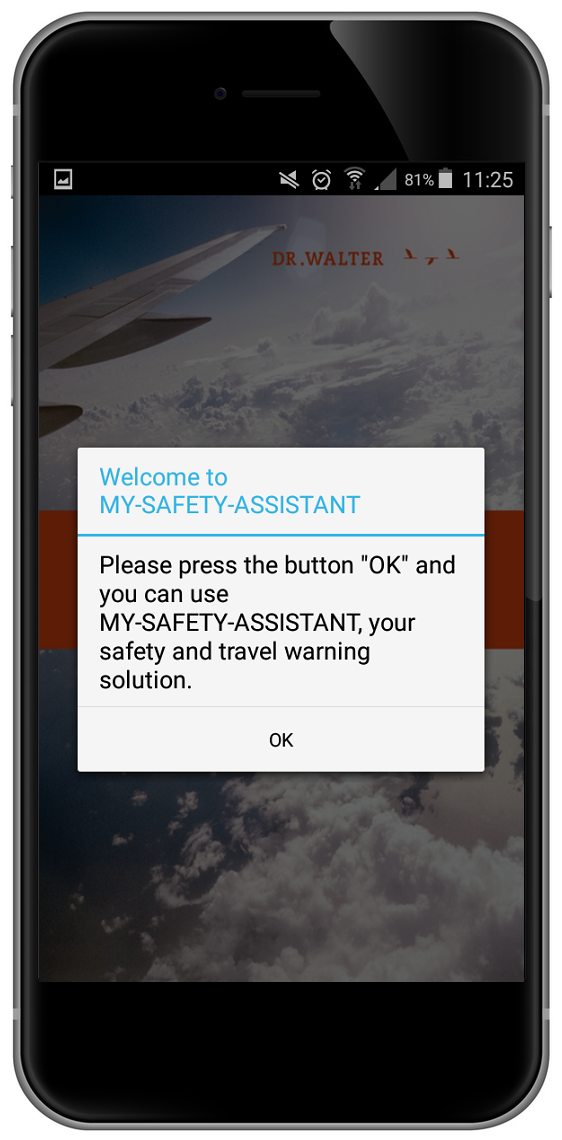 Step 10: Starting Screen
MY-SAFETY-ASSISTANT is ready to use. The starting screen shows you the automated location and gives you a chance to customize your settings.